The Karapiro Water Ski Club prides itself on world class facilities for members both on and off the water. Whether you are a family of casual skiers or the most serious of competitors, KWSC has the ideal set up for you.
---
Clubrooms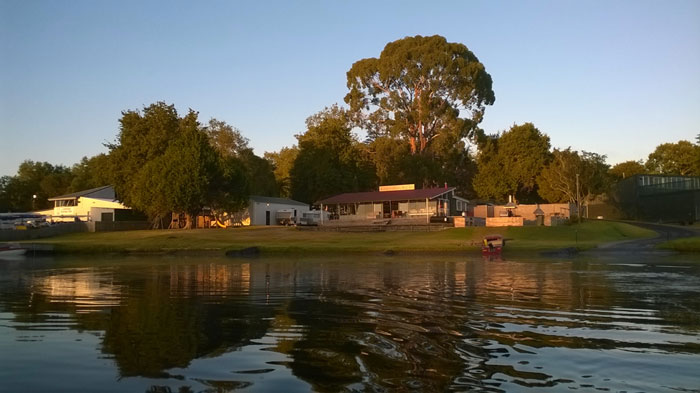 Just perfect for chilling on the deck, having a BBQ after a mid week skiing session, and used as the campers "home base" during summer. The KWSC Clubrooms boasts a fully functional and self catering kitchen, toilets and showers available for all members conveniently located right next to the boat ramp.
---
Ski Nautique 200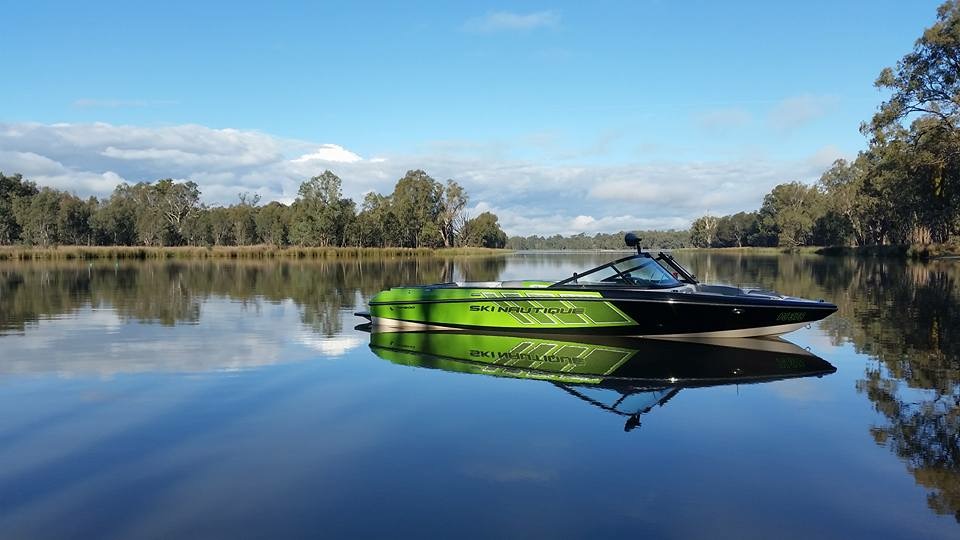 Competitive skiers and members of the Karapiro Club get only the best – a fully fledged Ski Nautique 200 supplied by Natiques New Zealand who are also based right here in the heart of the Waikato.
Complete with competition Zero Off GPS system, you're guaranteed to enjoy your ride behind the club's boat – whether carving up some open water or going for a new PB in the slalom course.
There are costs and conditions involved with using the Club Boat. If you are a new member, or unfamiliar with these rules, please contact the Club Boat Manager Nick Grace in the first instance.
---
Back Water Slalom Course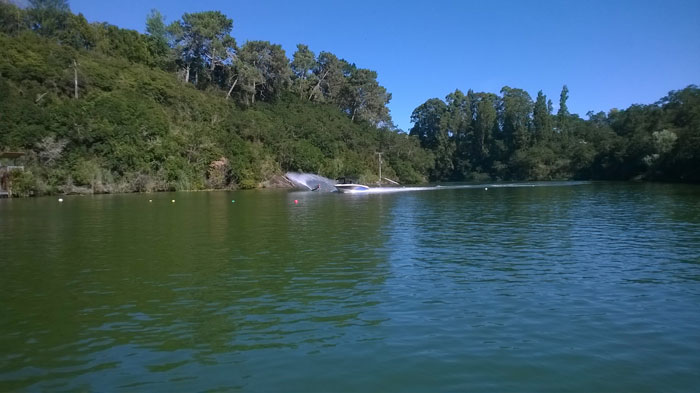 The Karapiro Backwater has raised and continues to host National and International champion slalom water skiers. The club has secured access to the backwater through a lease with the Waipa district council.
Tucked out of the way of the public domain, the backwater provides ideal conditions for competitive slalom skiing, sheltered from the elements. The club owns and maintains the record capable slalom course and regularly holds competitions as part of the New Zealand calendar.
The backwater is a quick 3-4 minute drive by boat from the main clubrooms and boat ramp launching area.
---